If you would like the products you are purchasing gift wrapped, please follow the directions below:
1) Once you have added all of the products you would like to purchase to your cart and have navigated to "My Cart", select the "More Info" option in the box outlined in red below: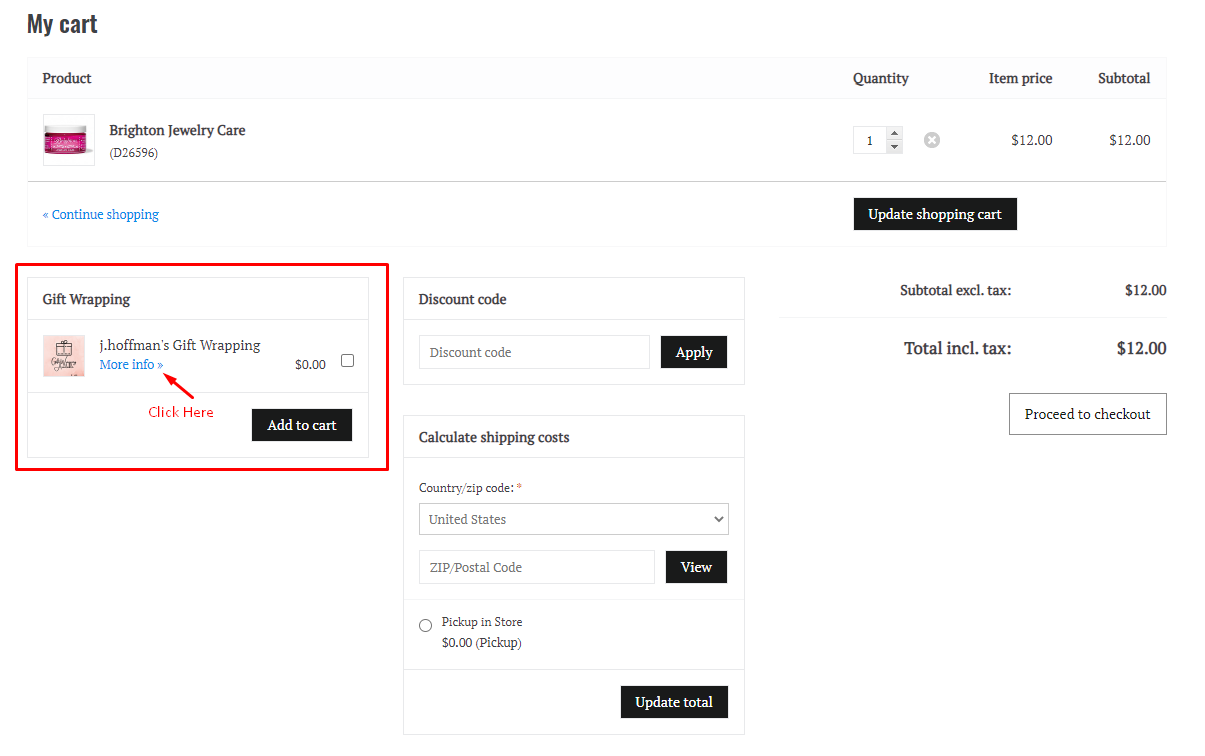 2) When you have reached the Gift Wrapping page:
a) Select your desired material (Christmas, Generic, Texas Tech Graduation or Valentine's Day)
b) Type in the name of the product you would like gift wrapped (One item only!)

c) Click "Add to Cart"
3) You're all done! Click "My Cart" to proceed to completing your purchase!
Note: If you have multiple items in your cart that needs gift wrapping, please repeat Step 2 for each product you would like gift wrapped!
If we have any questions about your gift wrapping, we will contact you by phone or email. If you have any questions regarding gift wrapping, please fill out our contact form by clicking HERE.